The employment of VR technologies amplifies the urgency to create new artistic forms capable of expressing the complexity of the modern feelings, and at the same time it's exactly because of the endless possibilities given us by immersive technologies that we can imagine to expand our creativity limitlessly. To think our body as many-sided, indefinite and at the same time sensitive and capable to represent the forms of thought, motion and dance. Through virtual reality the artists transmit their feelings to the viewers, helping them to form a connection to the artist himself..
In occasion of VRE20, the Swiss Institute produced one of the most innovative immersive experiences "La Comédie virtuelle" Cie Gilles Jobin in collaboration with la Comédie de Genève, the visitors will be able to experience this amazing project from 11:00am to 6:30pm in the spaces of the Swiss Institute.
LA COMEDIE VIRTUELLE
di Cie Gilles Jobin con la Comédie de Genève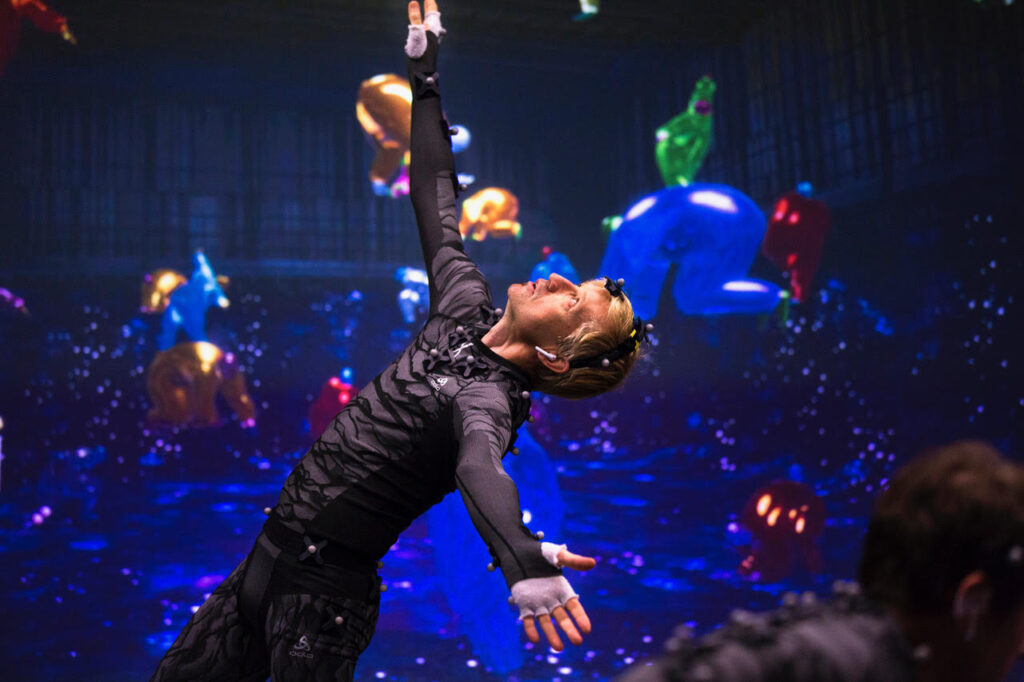 Competing in the section Venice VR Expanded of the 77° Venice Film Festival, the project, created by the Comédie de Genève – the oldest theatrical institution of the canton – and the troupe of the choreographer Gilles Jobin, encourages the users to enter in a new multi-user VR space. Designed as a three-dimensional experience, it allows the public to visit, as an avatar, the new Eaux-Vives building that's yet to be inaugurated.
The user becomes a character in the virtual space through the avatar: he can freely move in the different spaces, dance, come in contact with the other participants and talk to them. The virtual building becomes an artistic space which hosts a sinuous, ever-changing, personal and yet collective story. We witness the digital shaping of a real theatre which becomes a virtual space of meeting, research, production and creation of XR projects.  
COUNTRY: Switzerland
YEAR: 2020