VRE wants to explore the impact of VR on the Arts with the aim to present the most outstanding and innovative artistic Virtual Reality projects.
The festival was created aiming to broadcast the cinema and the arts in an era where VR is continuously growing, trying to outline its features and to highlight its changes both in form and in content. There is space for music, theatre, dancing and painting with the futuristic Tilt Brush to be shared with the audience to develop the sharing of experiences, reflections, knowledge and to allow the enhancement of the creativity of artists who put us to test with VR technologies.
Segnale d'Allarme – La Mia Battaglia VR by Elio Germano and Omar Rashid withElio Germano

VR19 FREEDOM by Marco Testoni

Tilt Brush con la partecipazione di Flavio SOLO

Secret Show+ by Andrea Marinelli feat. Alberto de Angeli
SEGNALE D'ALLARME – LA MIA BATTAGLIA VR
by Elio Germano and Omar Rashid with Elio Germano (70')
One of the world's first virtual reality theatre experiments. Alarm signal is the transposition into virtual reality of My Battle, a work brought to the scene by Elio Germano himself who speaks to and about our time. Thanks to VR you will be brought to immerse yourself in the theatrical work and become a part of it.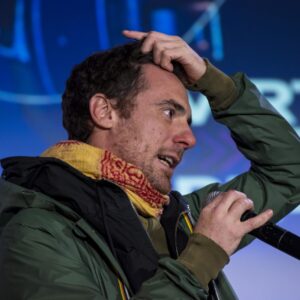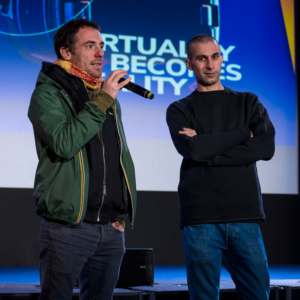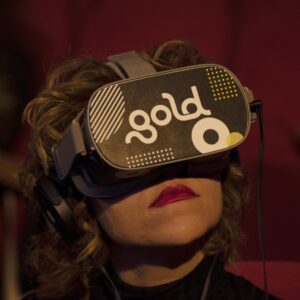 VR19 FREEDOM
by Marco Testoni & Pollock Project
An experimental project where electro jazz and cinema scores meet virtual reality technologies in a context where digital technologies serves the social and emotional sphere. VR19 FREEDOM is an innovative live performance focusing on the concept of freedom and its several forms. Through the VR headsets both our audience and the musicians will take part in this immersive audiovisual experience in several virtual "locations" where the Pollock Project will perform the mood of the surrounding spaces, and will create a live performance for the VR products.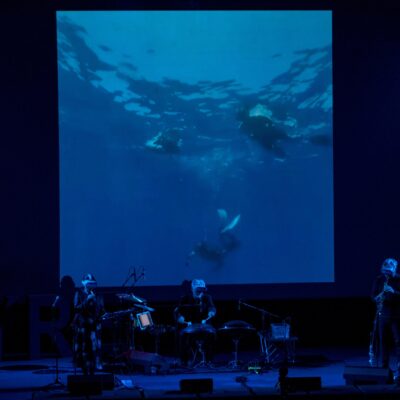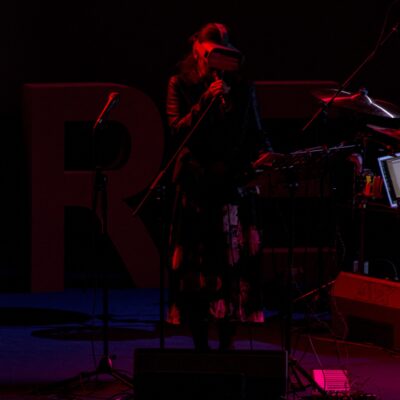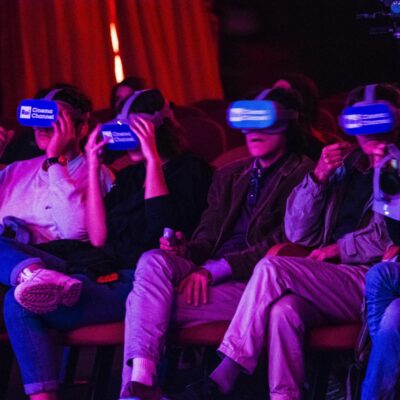 TILT BRUSH
A new technology based on VR: by wearing the HTC Vive headset the space surrounding you gets transformed into an empty 360° canvas. It is a new way of living the painting experience, an opportunity to interact with the pieces you can create. Quoting Google, Tilt Brush turn your room into a canvas. Your imagination is your colour palette. You have infinite possibilities. The live performance will be performed by international acclaimed street artist, SOLO.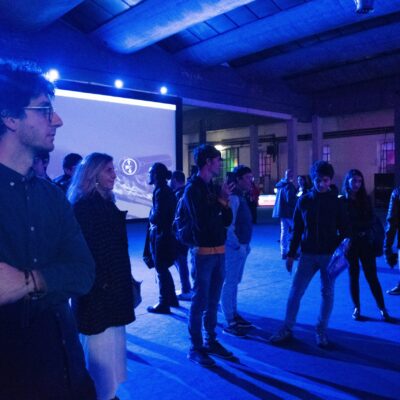 SECRETSHOW+
by Andrea Marinelli feat. Alberto De Angeli (60')
SECRETSHOW is a site-specific performance for improvised music and visual art compositions with lucid paper projections. Completely original audio/visual materials. Photography research on TV screen shooting. SECRETSHOW is a research on digital languages related to bodies and performance environment.