VRE20 presents 22 international works created between 2018 and 2019 in competition. The works have been selected considering the originality of the storytelling, the use of new narrative techniques VR / 360 ° (3Dof), the combination of 360 ° and CGI, the quality of immersive and emotional skills.
The Official Selection will be available on VeeR    on the VRE channel from 16th to 30th 2020.
GIMME ONE
Harry Silverlock, Montague Fitzgerald
Five UK ballroom artists express themselves through dance and motion, captured by the director with the employment of digital volumetric techniques and motion captures. A unique representation of this vibrant subculture.
COUNTRY: UK
YEAR: 2020
RUNNING TIME: 14'
1st STEP - FROM EARTH TO THE MOON
Jörg Courtial, Maria Courtial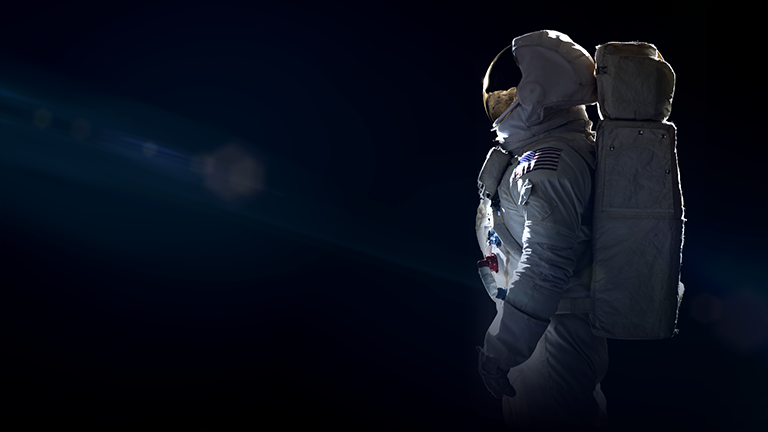 An inspiring look at the astronauts of Apollo 11 and 17: the first and the last humans to step foot on the Moon. This 360 recreation hopscotches through time and space to show viewers some unusual perspectives.
COUNTRY: Germany
YEAR: 2019
RUNNING TIME: 14'
RAIN FRUITS
Younggyoon Soong, Sngmoo Lee
Tharu comes to Korea from Myanmar in hopes of becoming a trained engineer. After a series of experiences as an alien worker, he realizes that his dream can only come true where his heart is: in his homeland.
COUNTRY: South Korea
YEAR: 2019
RUNNING TIME: 14'
APEIRON
Sandro Bocci
What is time? Apeiron is an immersive journey into the depths of this question. In a series of visual speculations, the viewer experiences the unfolding of time, out of time, in an indefinite space. The VR experience is characterized by a prominent use of high-magnification footage combined with handcrafted optical effects, without the use of computer graphics.
COUNTRY: Italy
YEAR: 2019
RUNNING TIME: 9'
SATURNISM
Mihai Grecu
Step inside one of the darkest paintings in the history of art: Goya's 'Saturn Devouring His Son'. You will find yourself alone with mad Saturn himself in the cold and gloomy landscape. Saturnism is a visceral and instinctual 360° experience.
COUNTRY: France
YEAR: 2020
RUNNING TIME: 4'
THE WAITING ROOM VR
Victoria Mapplebeck
The Waiting Room is a journey in VR that tells the story of Victoria Mapplebeck and her fight against breast cancer, from diagnosis to therapy and recovery. The focus of the work is a nine minutes shooting at 360°: the last session of radiotherapy.
COUNTRY: UK
YEAR: 2019
RUNNING TIME: 15'
THE REAL THING
Benoît Felici, Mathias Chelebourg
The Real Thing is a journey into a copy of our world. Seeking the monumental copycat architecture of China and other countries around the world. Residential areas where people live an everyday life in places simulating other places.
COUNTRY: France
YEAR: 2018
RUNNING TIME: 16'
-22.7°C
Jan Kounen, Molécule, Amaury La Burthe
-22.7°C is an experience inspired by the adventure of electronic music producer Molécule who went to Greenland to capture the sounds of the Arctic compose. Listening to the sounds of the magnetic polar nature, you'll explore your inner world, until reaching a state of harmony.
COUNTRY: France
YEAR: 2019
RUNNING TIME: 8′
BLACK BAG
Qing Shao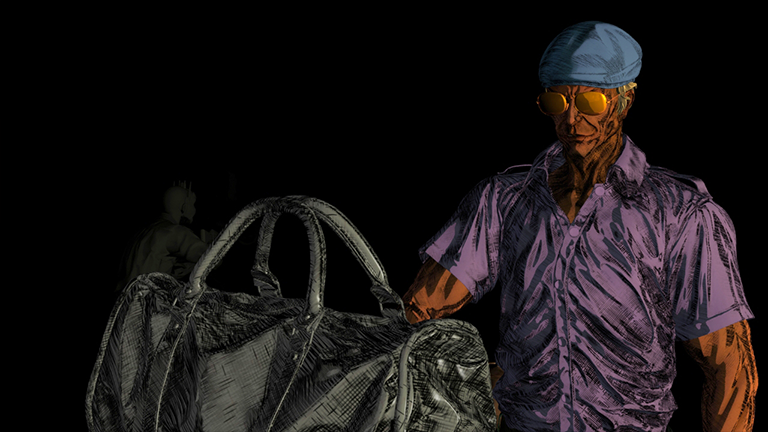 The ex-military security guard, Mr.S works for a bank and leads the life of a normal working-class man. He fantasises about a major heist, a dream that becomes reality when a mysterious black leather bag is deposited into the bank vault by a VIP.
COUNTRY: China
YEAR: 2019
RUNNING TIME: 12'
PASSENGER
Isobel Knowles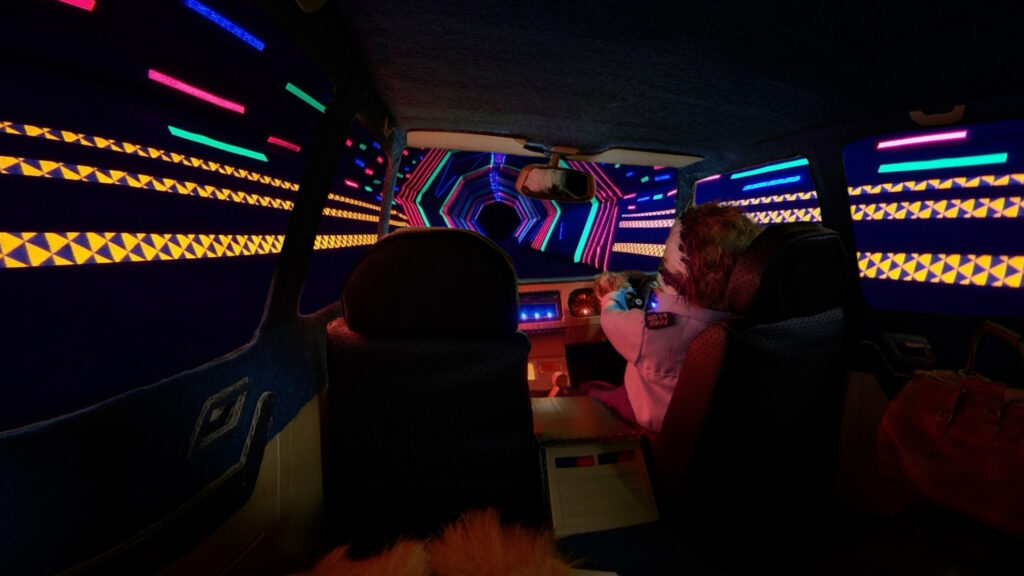 You are on the back-seat of a taxi that moves in the dark. As the landscape changes, the outer environment becomes more and more surreal. You piece together your story (abstract and dreamlike) as you come through the peaceful shock of a new world.
COUNTRY: Australia
YEAR: 2019
RUNNING TIME: 10′
MOONDUST
Noemi Forti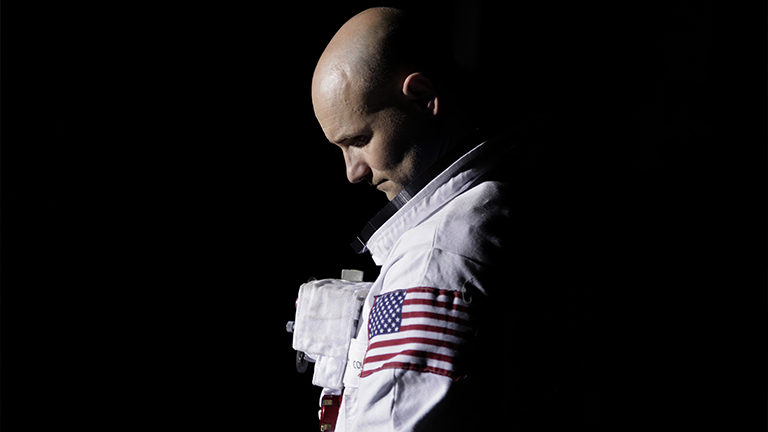 The first phase of quarantine for three astronauts was in the air stream. While the world presses outside the air stream's porthole, Collins, Armstrong and Aldrin are thrown into the still fresh and invasive lunar memory, that leaves them suspended between Earth and Moon. 
COUNTRY: Italy
YEAR: 2019
RUNNING TIME: 10'
H.O.M
Girolamo Da Schio
After he left his wife Theresa in a women's mental institution years before, Ed comes back to visit her, hoping to definitively move past his skeletons in the closet. Ed's convictions on what is the norm and what is not will be shaken.
COUNTRY: Italy
YEAR: 2020
RUNNING TIME: 20′
The '?' Motorist revisited in Virtual Reality a homage to Walter R. Booth 1869–1938
Ragnar di Marzo
A Ford model T arrives on the moon with two women behind the steering-wheel. They land and they discover a small, beautiful cinema, a reminiscence of the first cinemas of the beginning of the XIX century. The original movie by Walter Robert Booths is projected inside the cinema.
COUNTRY: Sweden
YEAR: 2019
RUNNING TIME: 10′
PEOPLE2PEOPLE - SARAH
Fabian Vetter
Sarah is an Arab Israeli musician living in the West Bank. Being raised in Israel and residing in Palestine for many years, Sarah experiences life and reality on both sides of the separation wall. This is not easy because she doesn't belong to one side more than the other.
COUNTRY: Germany – Israel
YEAR: 2020
RUNNING TIME: 18′
PEOPLE2PEOPLE - OPHIR
Fabian Vetter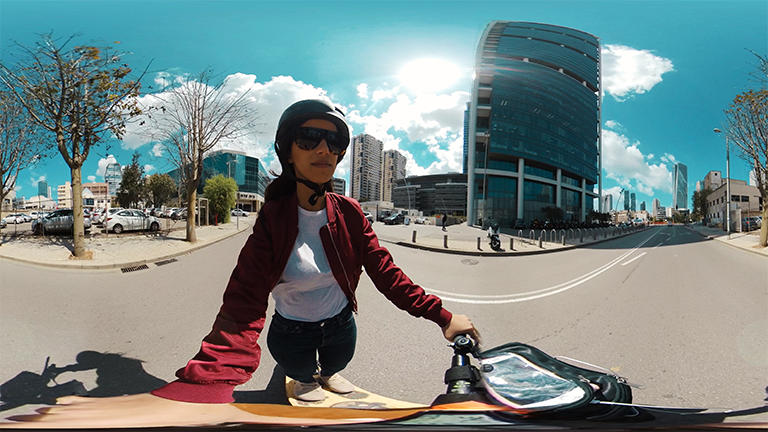 Ophir grew up next to the Gaza border and moved to Tel Aviv after serving in the army. Suffering from sever trauma as a child, Ophir managed to look at the bright side of things in everyday life - and doesn't know what the future will bring.
COUNTRY: Germany – Israel
YEAR: 2020
RUNNING TIME: 16′
DAUGHTERS OF CHIBOK
Joel and Kachi Benson
On April 14th 2014, the sleepy agrarian community of Chibok, in North East Nigeria, was thrust into the global spotlight when the terrorist group Boko Haram, stormed the town at night and abducted 276 teenage schoolgirls from their dormitories.
COUNTRY: Nigeria
YEAR: 2019
RUNNING TIME: 11′
Courage to Question - Chief, Lydia, Asha, Alice
Megan Sullivan
The VR seriesCourage to Question takes you up close and in person with women's rights activists across the globe as they fight for a world where women and girls can live freely and equally.
COUNTRY: Usa
YEAR: 2019
RUNNING TIME: 24′
RITORNO AL BLETTERBACH
Daniele Dalledonne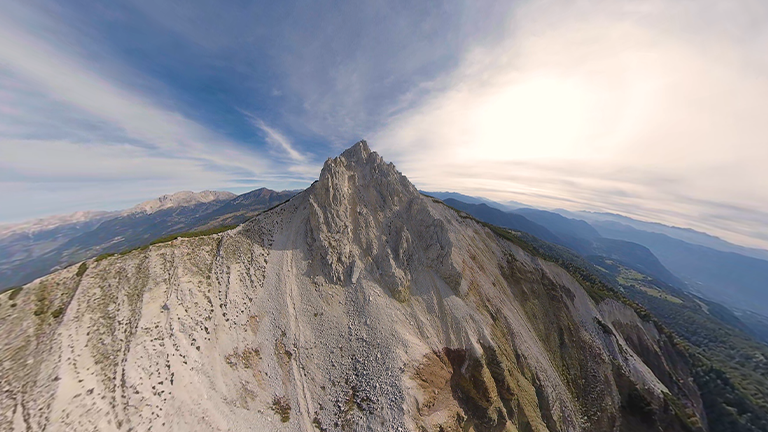 A virtual reality experience that wants to give everyone the chance to go down the Bletterbach gorge, fly to the Corno Bianco and, thanks to imagination, make sense of events that go far beyond the scale of human dimensions.
COUNTRY: Italy
YEAR: 2020
RUNNING TIME: 14′
MA TERRE - MAI TERRA
Vito Foderà
An aesthetic and sensorial journey which takes us back to the stone, the origin, to our being men and women inextricably bound to earth and through it, to each other. A reflection on the identity and the boundary that aims to go beyond any barrier.
COUNTRY: Italy
YEAR: 2019
RUNNING TIME: 15′
SANCTUARIES OF SILENCE
Adam Loften, Emmanuel Vaughan-Lee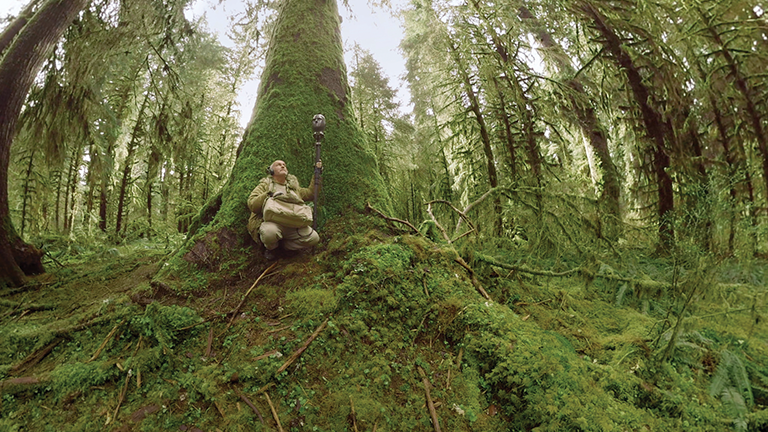 Silence just might be on the verge of extinction and acoustic ecologist Gordon Hempton believes that even the most remote corners of the globe are impacted by noise pollution. An immersive listening journey into Olympic National Park, one of the quietest places in North America.
COUNTRY: USA
YEAR: 2018
RUNNING TIME: 7′
WHEN WE STAYED HOME - VENICE
Targo
Alex Hai is the first transgender gondolier of Venice and he acts as tourist guide for the Venician episode. He's been a gondolier for 24 years, and for the first time he is forced to leave his gondola Pegasus in the pier when Italy declared the national block. ''Venice has never been so empty'', he states.
COUNTRY: France
YEAR: 2020
RUNNING TIME: 15′
LOCKDOWN 2020 - L'ITALIA INVISIBILE
Omar Rashid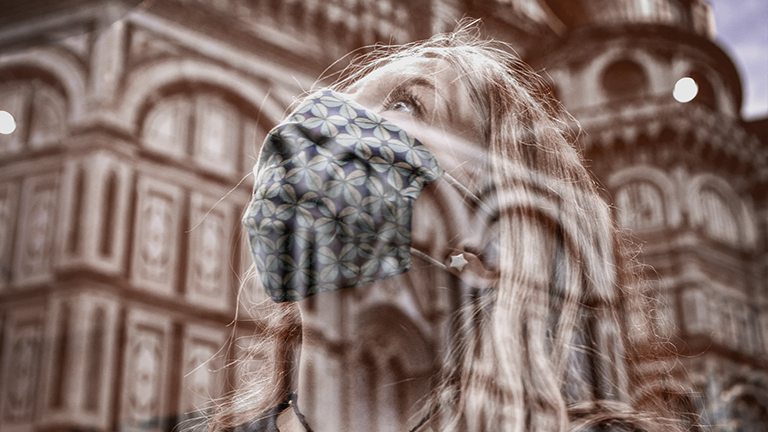 The documentary film describes, through the employment of virtual reality, a unique journey across the beauty and the desolation of the most important Italian art cities during the Covid-19 emergency. Rome, Venice, Milan, Naples and Florence are narrated by the voices of Matilde Gioli and Vinicio Marchioni.
COUNTRY: Italy
YEAR: 2020
RUNNING TIME: 19'30"