VRE – VIRTUAL REALITY EXPERIENCE
in collaboration with 
EMBASSY OF THE UNITED STATES OF AMERICA IN ITALY
presents
Games for Change series
Rome, March 12th – April 16th – May 14th – June 3rd 2021
March 12th 2021 | 4.30- 5.30 pm CEST
1st Talk – Gaming, XR Arts, digital museums and galleries
How are museum spaces changing? How has gamification changed the ways of access to the artworks?
Zoom Webinair
To get access to tune-in live the event: https://lnkd.in/dfybAkf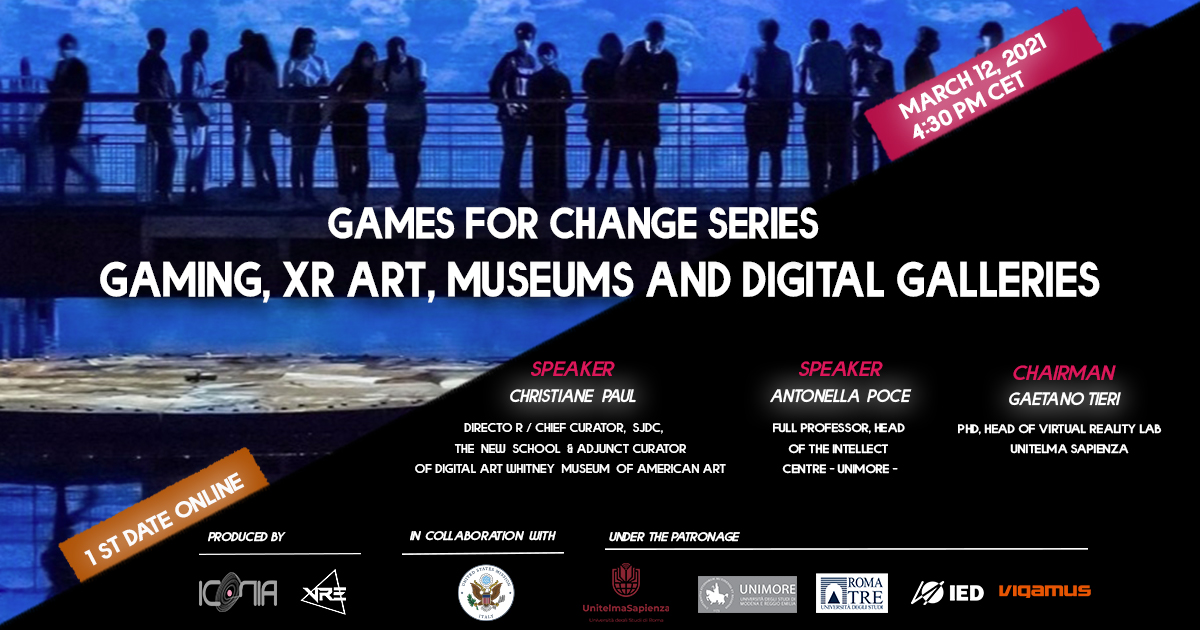 Aprile 16th 2021 | 4.30- 5.30 pm CEST
2nd Talk – Games for Change
How can Gaming become an innovative method for experiential learning? Can we think of Gaming as a useful tool for this kind of learning? This talk aims to focus on these topics, discussing of the use of Gaming as a tool to educate, form and inform.
Zoom Webinair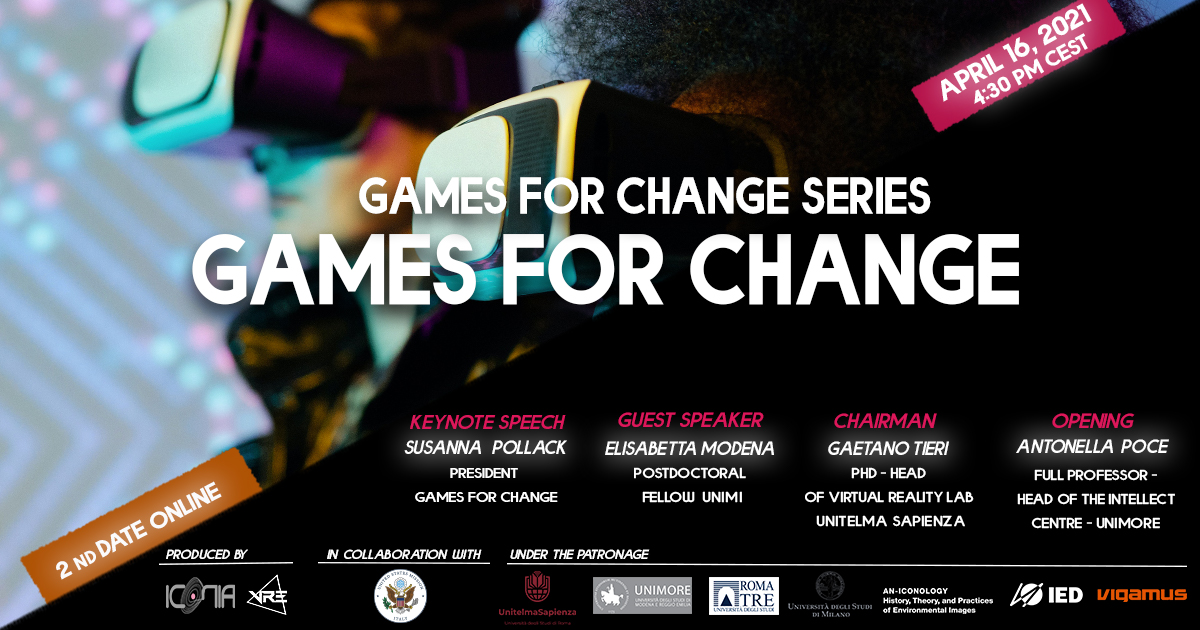 14 Maggio 2021 | 5 – 6 pm CEST
3rd Talk – Innovative storytelling
Projects like The March propose a highly immersive gaming experience: we will follow Martin Luther King in his march on Washington in 1963 for work and freedom, discovering the possibility of making storytelling through gaming.
Zoom Webinair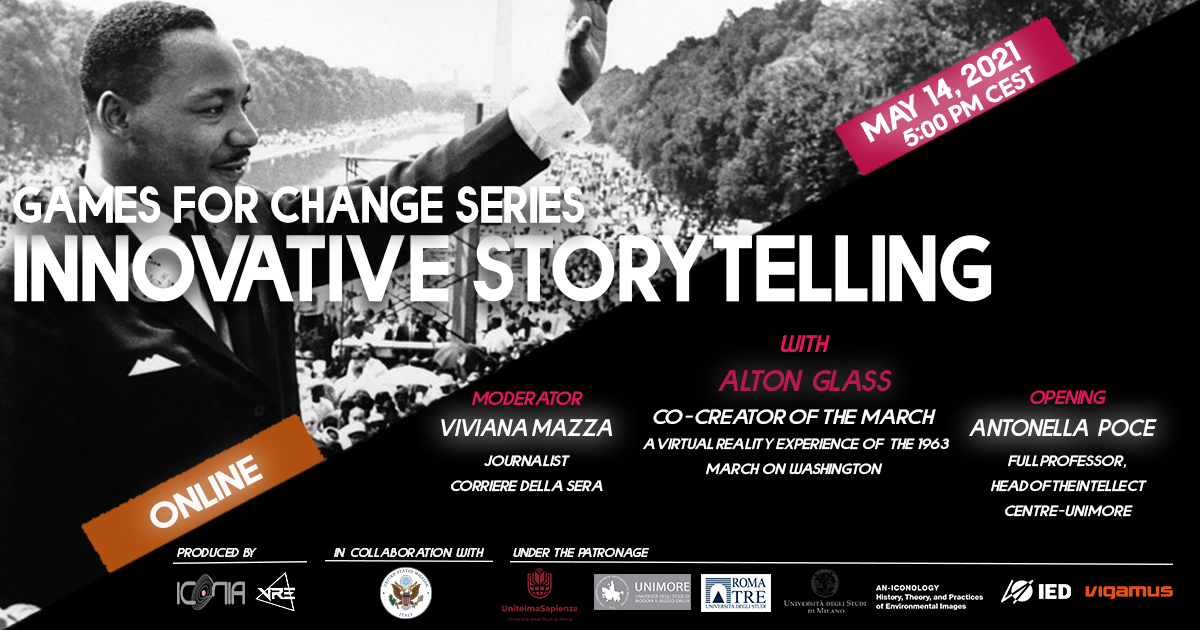 June 3rd 2021 | 4.30- 5.30 pm CEST
4th Talk – Gaming and immersive Theater
Immersive theatre meets Virtual Reality:How these forms of expanded, interactive theatre connect with the educational dimension? How can we imagine tomorrow's theatre?
Zoom Webinair