Saturday October 17th, h 11:30am c/o Auditorium | Ara Pacis - Entrance Via Ripetta 190 | Roma
Lockdown 2020: L'Italia invisibile
by Omar Rashid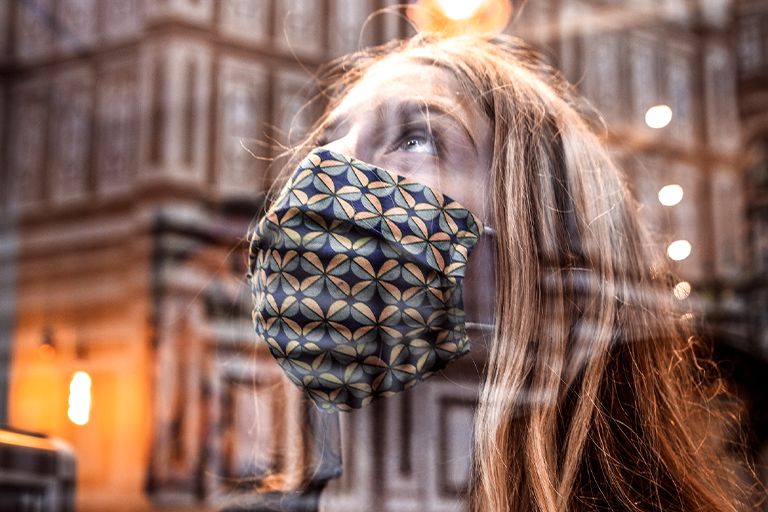 On 17 October at 11.30, in the prestigious Auditorium of the Ara Pacis, VRE20, the international festival dedicated to VR Cinema and the vast world of immersive technologies - this year included in the section Risonanze della Festa del Cinema di Roma - is pleased to host Lockdown 2020 - L'Italia invisibile, the documentary film by Omar Rashid a Gold production in collaboration with RAI Cinema that tells, through the use of virtual reality and the voices of Matilde Gioli and Vinicio Marchioni, the unique journey in beauty and desolation of the most important Italian art cities during the Covid-19 emergency.
Speakers Paolo Del Brocco (CEO Rai Cinema) Omar Rashid (Director), Matilde Gioli (Actress), Laura Accerboni (poet). Moderates Carlo Rodomonti (Head of Strategic and Digital Marketing of Rai Cinema)
Thursday, October 15th – 4pm CEST / 10AM EST
Change the world with virtual reality
Transatlantic Thursdays - Embassy of the United States of America in Italy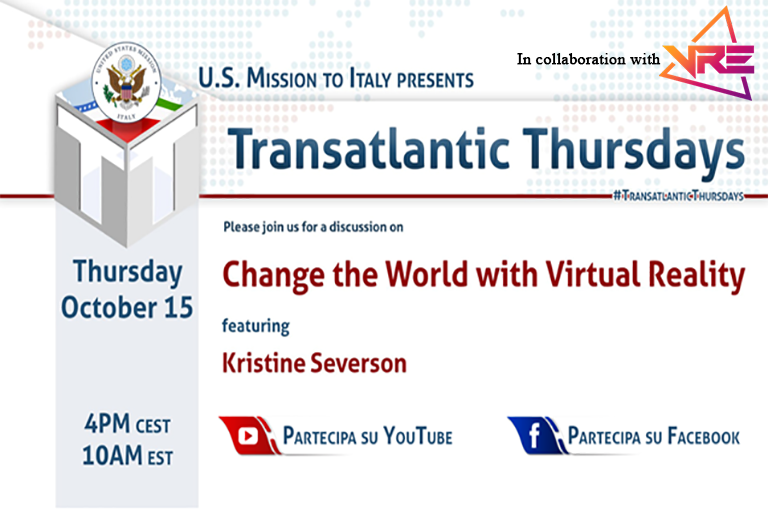 On October 15, the Embassy of the United States of America in Italy, within the Transatlantic Thursdays program and on the occasion of VRE, will host Kristine Severson's Speech on VR as a powerful medium capable of generating empathy and awareness and its use for sustainability.
Transatlantic Thursdays - Change the World with Virtual Reality