VRE – VIRTUAL REALITY EXPERIENCE
in collaborazione con 
AMBASCIATA STATI UNITI D'AMERICA IN ITALIA
presenta
Games for Change series
Roma, 12 marzo – 16 aprile –  14 maggio 2021 – 3 giugno 2021
12 Marzo 2021 | 4.30- 5.30 pm CEST
1st Talk – Gaming, arte XR, musei e gallerie digitali
Come sta cambiando lo spazio museale? In che modo la Gamification ha cambiato le modalità di fruizione verso l'opera d'arte?
Zoom Webinair
To get access to tune-in live the event: https://lnkd.in/dfybAkf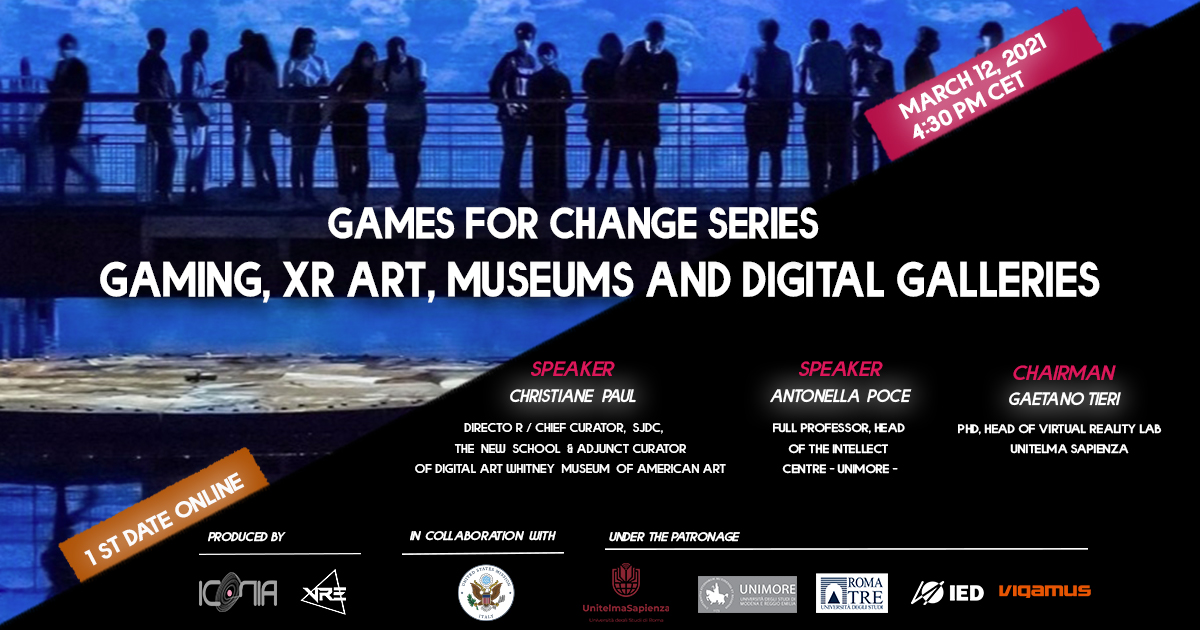 16 Aprile 2021 | 4.30- 5.30 pm CEST
2nd Talk – Games for Change
In che modo il Gaming può diventare metodologia innovativa per l'apprendimento esperienziale? Possiamo pensare al Gaming come uno strumento adatto per tale forma di apprendimento? La talk mira ad approfondire questi temi, discutendo dell'utilizzo del Gaming come strumento per educare, formare e informare.
Zoom Webinair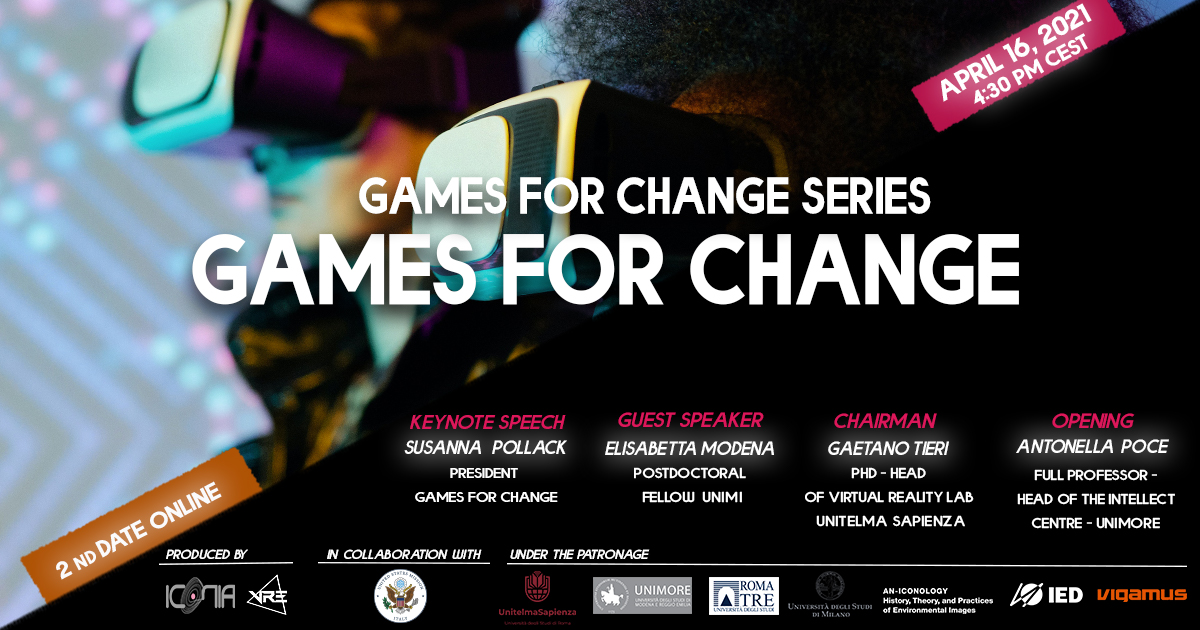 14 Maggio 2021 | 5 – 6 pm CEST
3rd Talk – Innovative storytelling
Progetti come The March propongono un'esperienza di gioco altamente immersiva: accompagneremo Martin Luther King nella sua storica marcia su Washington del 1963 per lavoro e libertà, andando alla scoperta della possibilità di fare storytelling attraverso il gaming.
Zoom Webinair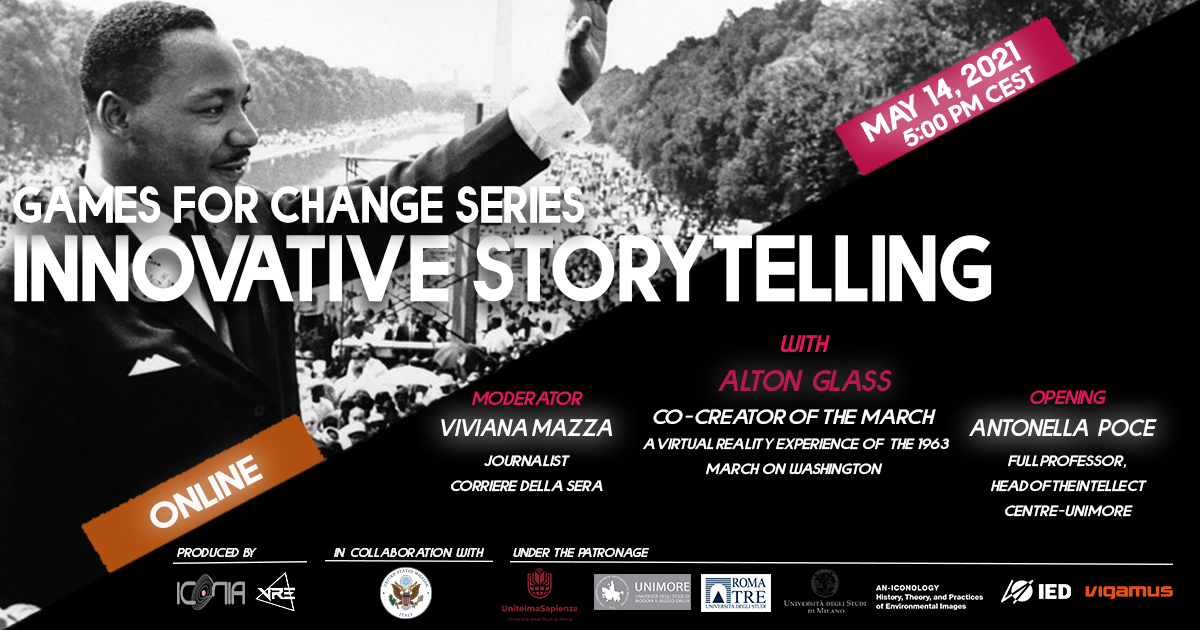 3 Giugno 2021 | 4.30- 5.30 pm CEST
4th Talk – Gaming and immersive Theater
Il teatro immersivo incontra la realtà virtuale: le forme di teatro espanso, interattivo, in che modo si legano alla dimensione dell'educational? Come si può immaginare il teatro di domani?
Zoom Webinair