Sabato 17 ottobre 2020, ore 11.30 c/o Auditorium | Ara Pacis - Ingresso Via Ripetta 190 | Roma
Lockdown 2020: L'Italia invisibile
di Omar Rashid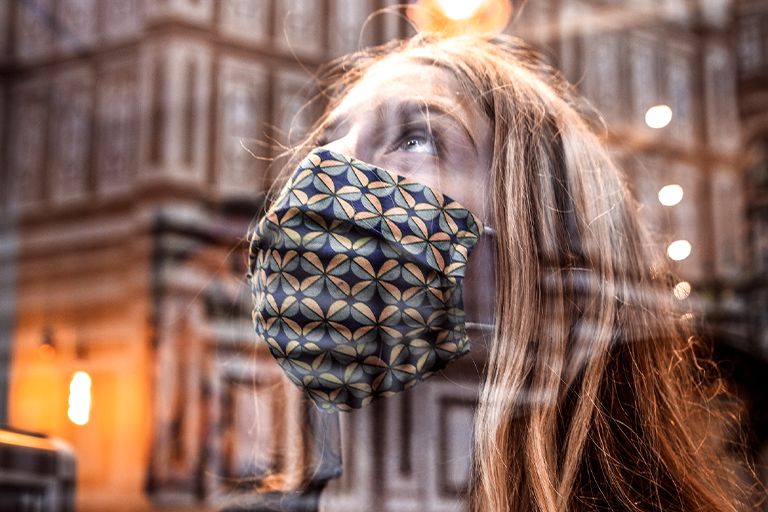 Il 17 ottobre alle 11.30, nel prestigioso Auditorium dell'Ara Pacis, VRE20, il festival internazionale dedicato al Cinema in VR e al vasto mondo delle Tecnologie immersive –  da quest'anno inserito all'interno della sezione Risonanze della Festa del Cinema di Roma – è lieto di ospitare Lockdown 2020 – L'Italia invisibile, il film documentario di Omar Rashid una produzione Gold in collaborazione con RAI Cinema che racconta, attraverso l'utilizzo della realtà virtuale e le voci di Matilde Gioli e Vinicio Marchioni, il viaggio unico nella bellezza e nella desolazione delle più importanti città d'arte italiane durante l'emergenza Covid-19.
Intervengono: Paolo Del Brocco (Amministratore Delegato Rai Cinema), Omar Rashid (regista), Matilde Gioli (attrice), Laura Accerboni (poetessa). Modera Carlo Rodomonti (Responsabile Marketing Strategico e Digital di Rai Cinema).
Giovedì 15 Ottobre – 16:00 CEST / 10AM EST
Change the world with virtual reality
Transatlantic Thursdays - Ambasciata degli Stati Uniti in Italia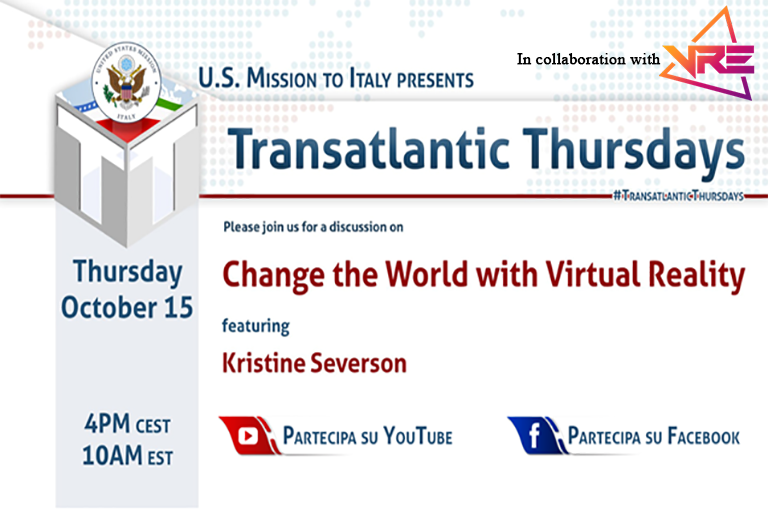 Il 15 ottobre, l'Ambasciata degli Stati Uniti D'America in Italia, all'interno del programma Transatlantic Thursdays e in occasione di VRE, ospiterà lo Speech di Kristine Severson sulla VR quale potente medium capace di generare empatia e consapevolezza ed il suo utilizzo per la sostenibilità.
Transatlantic Thursdays - Change the World with Virtual Reality